TFC2022 takes place in the building of the Faculty of Electronics and Information Technology, Warsaw University of Technology,
ul. Nowowiejska 15/19 – please use the main entrance.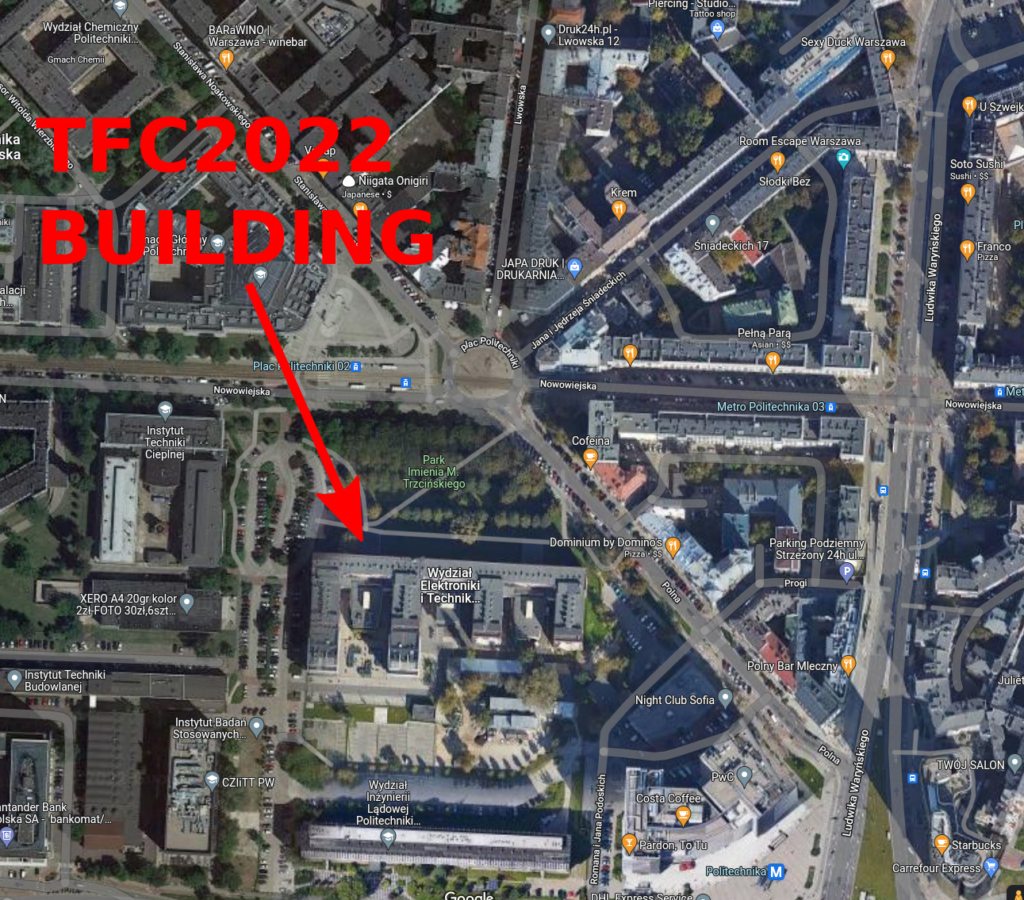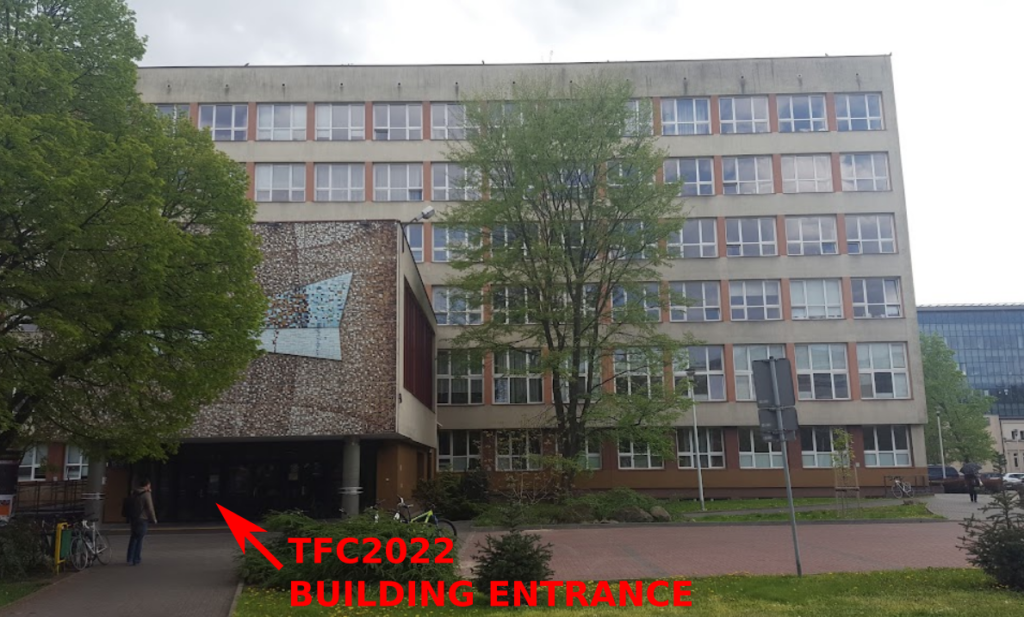 You could get there using public transport and stop at one of the close stop areas:
. Plac Politechniki (pl. Politechniki)
. Metro Politechnika (ul. Waryńskiego)
. Metro Politechnika (al. Armii Ludowej)
. Nowowiejska (al. Niepodległości)
. Noakowskiego (ul. Koszykowa)
In-person participants will be provided with 3-day public transport tickets.
Detailed information concerning public transport usage & timetables could be found on the Warsaw Public Transport website https://www.wtp.waw.pl/en/.
It is possible to use the car park near the faculty building – please contact the organizers to get an admission card.