Everything You Always Wanted to Know About TRIZ But Had Nobody to Ask
Speakers: Małgorzata Przymusiała and Jerzy Obojski, Novismo Ltd.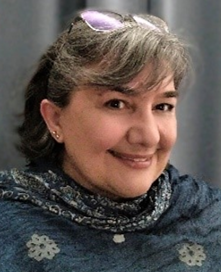 Małgorzata Przymusiała – a graduate of the Department of Philology at the University of Lodz (Lodz, Poland), a member of international project teams, including Six Sigma and SAP corporate implementations at production facilities (metal industry).
A certified Level 3 MATRIZ specialist. A member of TRIZ project teams, and a consultant at TRIZ implementation projects. TRIZ trainer, the co-author of "State-of-the-Art TRIZ, Theory of Inventive Problem Solving. A guide for Level 1 certification by the International TRIZ Association (MATRIZ)" – the first TRIZ handbook written in Polish, 1st edition in 2017, translated to English (2018) and Hebrew (2021). A chairwoman of the Council on Methodology at The Scientific and Industrial Association TRIZ Poland (Stowarzyszenie Naukowo-Przemysłowe TRIZ Polska).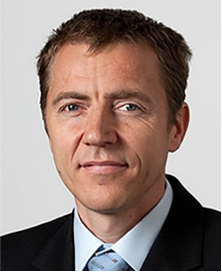 Jerzy Obojski – a graduate of the University of Warmia and Mazury (Olsztyn, Poland), a member of international project teams in ABB and Hitachi companies, including DFMA, FMEA corporate implementations at new product development (electrical industry). Author of several patents, facilitator, and trainer of a creative way of thinking workshops.
A certified Level 3 MATRIZ specialist. A member of TRIZ project teams, and a consultant at TRIZ implementation projects in Novismo. TRIZ trainer, the co-author of "State-of-the-Art TRIZ, Theory of Inventive Problem Solving. A guide for Level 1 certification by the International TRIZ Association (MATRIZ)". A member of the Council on Methodology at The Scientific and Industrial Association TRIZ Poland.
Many people believe that being an efficient problem-solver, being an innovator, requires special inborn features or having genius' genes. Most of people have no idea that there is a systematic, data-based and algorithmic approach to solving problems and it is available for everybody who wants to learn it. Its efficiency has been proven by successful cases in many companies around the world, small ones and global giants. The method is called TRIZ – the Theory of Inventive Problem Solving and it is still not enough popular, instead of more and more articles about it, books, websites, conferences and training. The lecture briefly presents the method, explains its origin and fundamental rules, indicates differences and similarities to other methods of problem solving. It also debunks some myths about TRIZ. Short workshop introduces selected TRIZ tools and explains their usage on simple examples.
Cognitive Filters and Psychological Inertia
Speaker: Marek Rudziński, nFactor.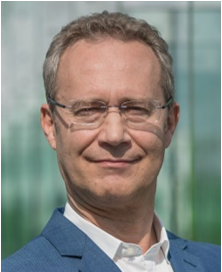 Marek Rudziński – psychologist, senior consultant, top executive coach, lecturer, and trainer with 35 years of experience in international business training and consulting. Co-owner, co-founder, and Vice-president of Neuroedukacja Ltd. Polish-German consulting company established in 1991. nFactor is a business brand belonging to Neuroedukacja Ltd. Co-owner, co-founder, and President of Augmented Neural Systems Ltd. which develops software for automated VR psychotherapy in the field of cyberpsychology.
He is NeuroLinguistic Programming Trainer certified by Richard Bandler in 1994, and a co-author of many innovative training programs, including Sales Navigator – Consultative Selling, Sales Navigator For Challengers, Top Management Academy, and MBA Essential as well as the Structural Coaching method. He cooperates with Microsoft, IBM, Hewlett-Packard, HPE, Dell, Fujitsu, Lenovo, Cisco, SAP, Oracle, Asseco Poland, Asseco South Eastern Europe, PZU, Aviva, Warta, AXA, Open Life, Play, Orange, Santander, Bosch Siemens Housegerichte, BMW, PWPW, Polskie LNG, Gaz System, Novo Nordisk, Aspen, EY, Deloitte, Arthur Hunt, IDC and many others Polish SMB companies. He manages a team of consultants and salespeople who run very complex consulting and training projects on the Polish and international market, working with organizations in Europe, North Africa, Venezuela, Peru, Costa Rica, Turkey, Israel and South Korea.
Psychological inertia, or the difficulty of changing one's cognitive (perceptual and thought) filters, manifests as the phenomenon of being stuck and is related to the difficulty of changing habitual ways of thinking. Cognitive errors of this type have been repeatedly described in the psychological literature as rigidity in thinking and perceiving, just to name the most famous work of Daniel Kahneman: Thinking, Fast and Slow.
NeuroLinguistic Programming (NLP) created in the 1970s by Richard Bandler and John Grinder as a method of coaching people through a process of personal change has developed a number of models and strategies designed to flex and change blocking ways of thinking. This lecture is going to discuss the two most important sources of psychological inertia from the point of view of NLP, namely: beliefs and metaprograms.
The basic patterns in our thinking called beliefs are the results of learning and at the same time become assumptions for future similar situations. The Law of Requisite Variety states that in a changing environment, always starting from the same assumptions will produce errors. However, some beliefs are transparent to us and not easily changed, and others we are aware of and can attempt to change and still it is not always easy. This lecture will introduce how beliefs are formed, how they are structured, and how they influence people's communication, perception, and decisions. Also will be discussed what are the steps of the process of changing beliefs naturally and guided by a psychologist.
The second topic, which is going to be discussed in this lecture will be individual differences in mental strategies called metaprograms. These are patterns in thinking that fundamentally affect people's perception, motivation, decisions, and make it difficult to communicate with people who have different thinking and learning styles. We will discuss whether this is a character or just a habit and how to possibly flex your thinking in this area.
Introduction into Patents, Intellectual Property (IP) Enhancement and Patent Deconstruction
Speaker: Valeriy Prushinskiy, Principal Engineer at Samsung Electronics.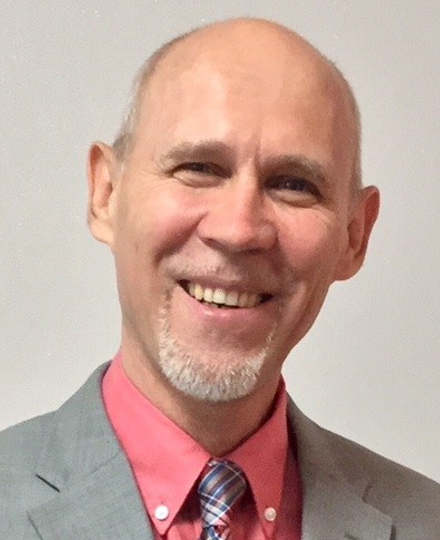 Valeriy Prushinskiy is a specialist in problem solving and intellectual property. He is a Certified TRIZ Master with more than 30 years of application and development of TRIZ methodology. He has been working for the Global Technology Research Institute in Samsung Electronics, and for Tech Innovation group and TRIZ Problem Solving / Consulting / Training in Samsung Display, South Korea. He has been Director of Analytical Services and Project Manager at Ideation International, USA. He is author of two books "Hybridization: The New Warfare in the battle for the Market" and "Everyone Can Invent".

In this tutorial we will outline: What is patent? What is the purpose of the patents? How to go around patents? To answer these questions, we will consider important case study: SpaceX vs Blue Origin, will learn basics of building claim diagram and designing around the patent claim. Finally, we will learn how to apply Mental Subtraction Methodology – TRIZ approach to go around patents or enhance your existing Intellectual Property.
If we have more time, in workshop part we will try to cover another useful TRIZ topic: Hybridization for IP Enhancement and Design Around. Although most people intuitively understand hybridization in technology, we will try to enhance this understanding by considering how to apply Algorithm of Hybridization of Alternative Systems for IP Enhancement and Design Around. This important methodology would be explained based on examples of patents of in-display camera. In some contexts, for IP enhancement user will need more specific tools. For this purpose, short case studies of Basic Schemes of Hybridization (Addition, Subtraction, Division, Multiplication) will be considered.
PACTT – The Polish Association of Centers for Technology Transfer
Speaker: Krzysztof Maternicki, Warsaw University of Technology.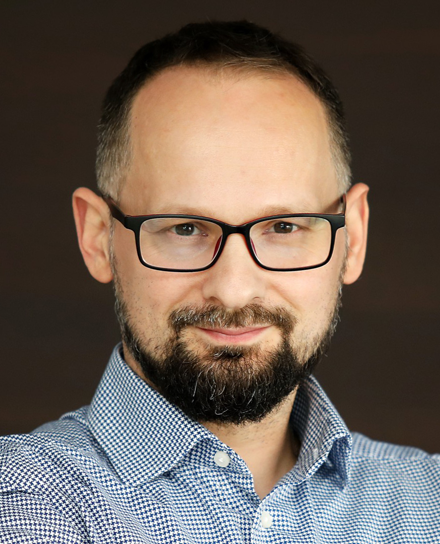 Krzysztof Maternicki, Commercialization specialist, an employee of the Intellectual Property Protection Department at the Center for Innovation Management and Technology Transfer at the Warsaw University of Technology. A graduate of Technical Physics and doctoral studies at the Częstochowa University of Technology, a graduate of the Ivey Business School of Western University in Canada. From 2013 – 2016, an employee of numerous research and development projects. From 2015-2019, he was associated with CTWIONS of the Jan Długosz University in Częstochowa. In the years 2020-2021, an employee of CPAiTT at the Nicolaus Copernicus University in Toruń. Co-creator of the invention, utility model and industrial design. President of the Management Board of a spin-off company Zero-rad Sp.z o.o. In 2018, vice-president of the Association of Polish Inventors and Rationalizers. Since 2019 a member of the coordination board of the Alliance of Academic Technology Transfer Centers – PACTT.
PACTT is an association of major universities in Poland, including technology and medical universities. It gathers together representatives of technology transfer offices (TTOs) responsible for protection, management and commercialization of Intellectual Property (IP). PACTT plays an important role as a platform connecting science and business. As PACTT, we facilitate communication, cooperation and research by implementing a model of one-stop shop. We support business through brokers acting as dedicated coordinators who review and select relevant inventions and research teams from Polish universities and research institutes. This way you can easily access research potential in academia across Poland.
How to Map Your Best Innovation Opportunities
Speaker: Victor Fey, GEN TRIZ, LLC.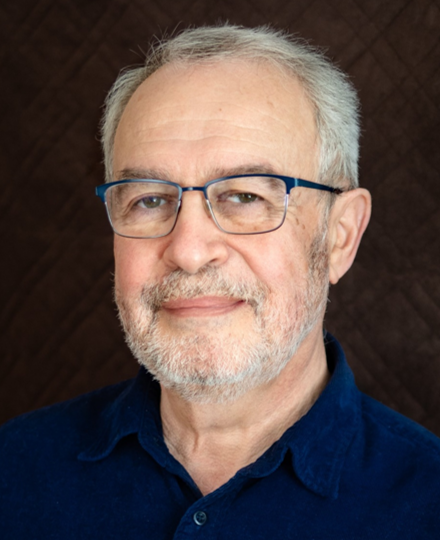 Victor Fey, TRIZ Master, is CEO of GEN TRIZ, LLC, and a close associate of Genrich Altshuller, the founder of TRIZ. Victor Fey has over 35 years' experience in TRIZ research, training, and application. Since The TRIZ Group's inception in 1995, Victor has collected more than two decades of consulting experience serving the Global 1000. His work has ranged the gamut from teaching, coaching and consulting, to facilitating and leading cross-functional teams in delivering critical breakthrough product and technology solutions. Only at Hyundai-Kia Motors, his consulting effort resulted in obtaining over 100 patents with an estimated ROI of $100 million.
Among his clients are ABB, Autoliv, Bosch, Chrysler, Delphi, Dow Chemicals, Ericson, Eaton, Ford, Hyundai, ITT, Mars, Motorola, Nokia, Siemens, Owens Illinois, Sherman Williams, and many others. From 1997 through 2014, he was an Adjunct Professor at Wayne State University, where he taught the first graduate-level course in TRIZ in the West. He has lectured on the subject at MIT, Stevens Institute of Technology, Chalmers University, Technion, and others. He chairs International TRIZ Association's R&D Council, as well as the Education Committee of the Altshuller Institute for TRIZ Studies. His books include "Effective Innovation: The Development of Winning Technologies", published by ASME Press and "Innovation on Demand: New Product Development Using TRIZ", released by Cambridge University Press (translated to Korean).
Businesses spend fortunes on market research, yet, according to numerous studies, most products launched every year fail. The failed products either miss or under-serve real customer needs. Companies use various Voice-of-the-Customer methods to reveal what matters most for their customers. This approach – asking customers what they want – doesn't necessarily uncover latent (and most promising) needs that customers can't really articulate. Customers don't ask for features they believe are not feasible (there was no initial demand for the microwave oven, iPod, GPS, mobile phones, laptops, credit cards, and thousands of other winning innovations). Once people realize their latent needs, they can't live without fulfilling them. Innovations that meet latent needs are bound to win the market.
This tutorial will acquaint you with latest TRIZ-based methods for identifying high-potential innovation opportunities. These methods will be illustrated by case studies from various market domains, including IT. You will learn:
• How to identify unmet customer needs, including latent ones
• How to select the most promising unmet customer needs
• How to map all innovation opportunities to meet these needs.
Introduction to Artificial Intelligence
Speaker: Robert Nowak, Warsaw University of Technology.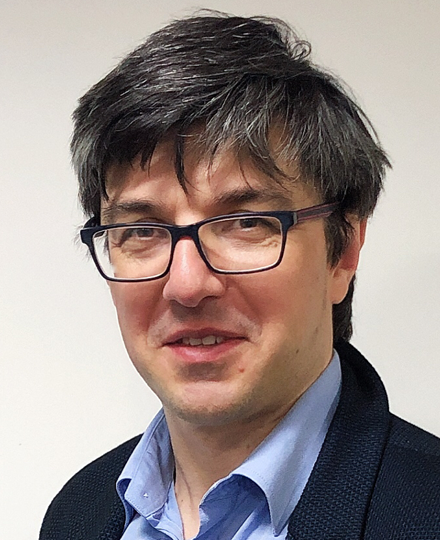 Robert Nowak DSc PhD MSc(CS) is associate professor and head of the Artificial Intelligence Division in the Institute of Computer Science at Warsaw University of Technology. Research areas include software development, bioinformatics, artificial intelligence and data fusion. He is involved in developing software systems with efficient implementation of complex algorithms for WUT, European Defense Agency, Samsung, Braster Co., mBank Co., Octagonet Co., Milton-Essex Co., Filbico Ltd., Plum Ltd., Horizen Ltd., Aspartus Ltd., Shanghai Science and Technology Talents Development Center. Co-author of 150 articles, 2 books, and 2 patents.
This tutorial briefly introduces artificial intelligence methods with basic information about information representation, solution searching algorithms, machine learning, and quality measurements. Use cases will illustrate the basic concepts, for example: finding a winning strategy in games, classification using naive Bayesian approach. To take advantage of this tutorial, participants should have basic knowledge of computer science, such as algorithms, digital representation, and a programming language.